Nemesis-Peewee
Sired by Nemesis-Rooster and whelped out of Nemesis-Pixie, (click here for a look at his pedigree >>
Peewee's 6-gen peds.PDF
)
This little guy is an example of a thing that goes on a lot when you're breeding Patterdale Terriers... different size dogs coming out of the same litter. Peewee is a normal sized Patterdale. He's about 16~18 lbs. He has a litter mate brother that's big for Patterdales (25-lbs or more) and a littermate sister that's small for Patterdales, (under 10-lbs.)
The good thing about Peewee is that he produces better than himself and, while not a pretty dog, many of his offspring are stunningly good looking specimens.

We finally accumulated a few photos that give a good look at this guy and thought we'd finish his page... finally. Have a look.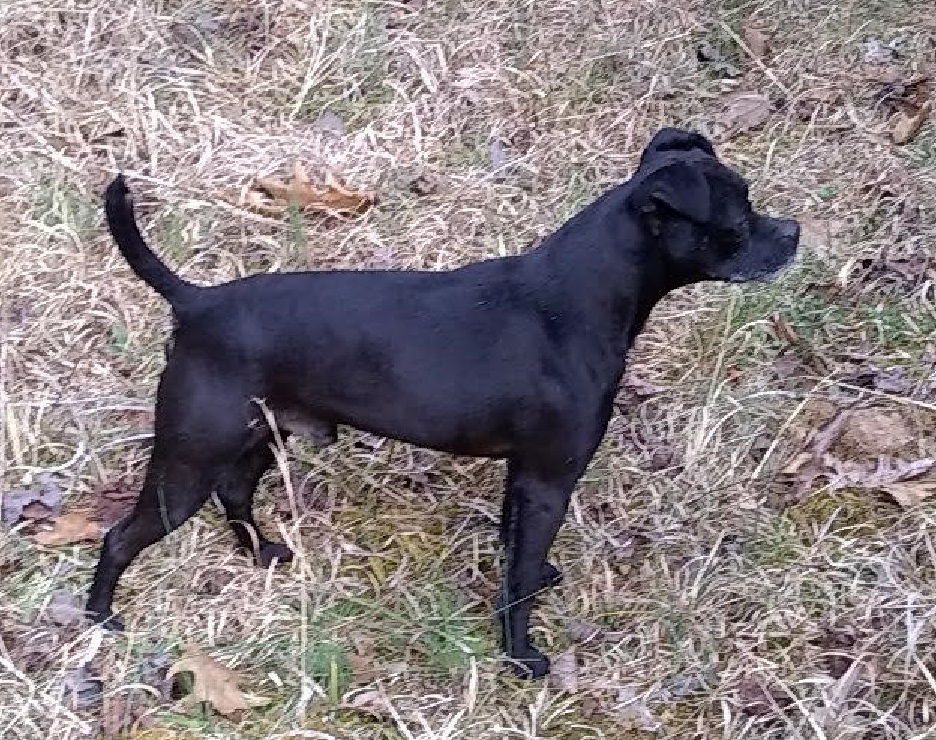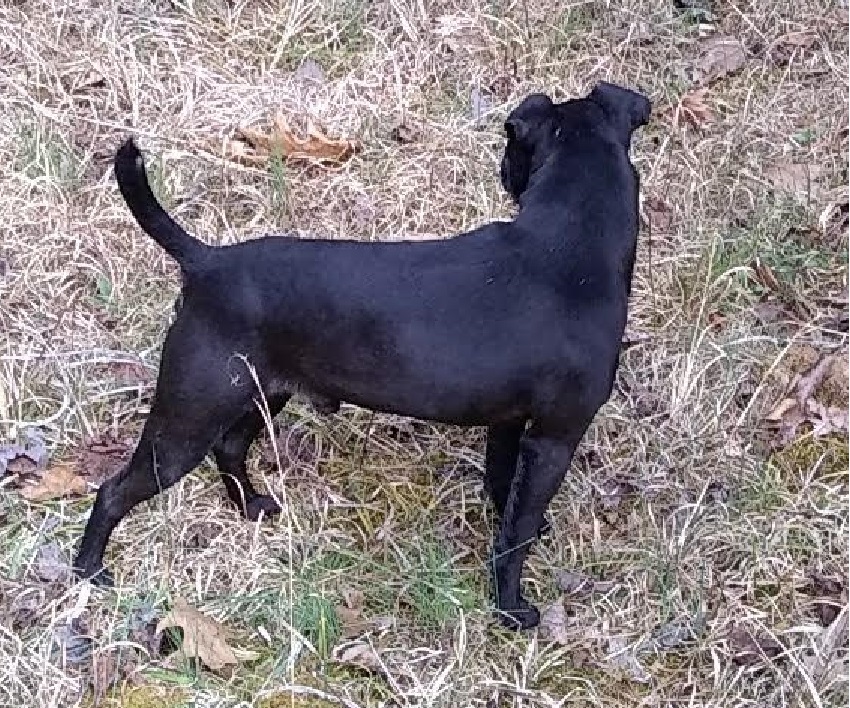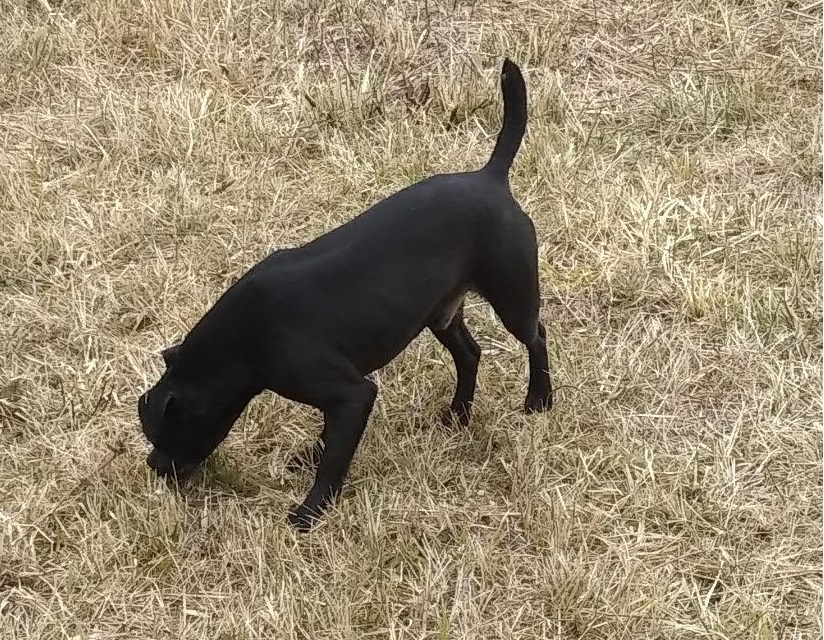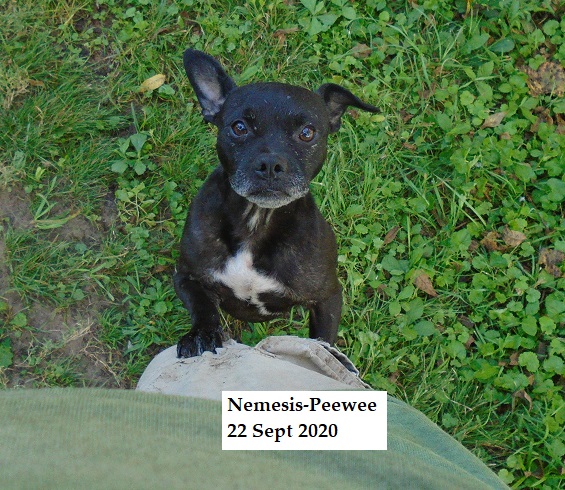 We're still trying to get more pictures so check back now n then.