These are the Boy-Dogs.
Click on any of the names to see their page.
Nemesis-Rooster
(still under construction)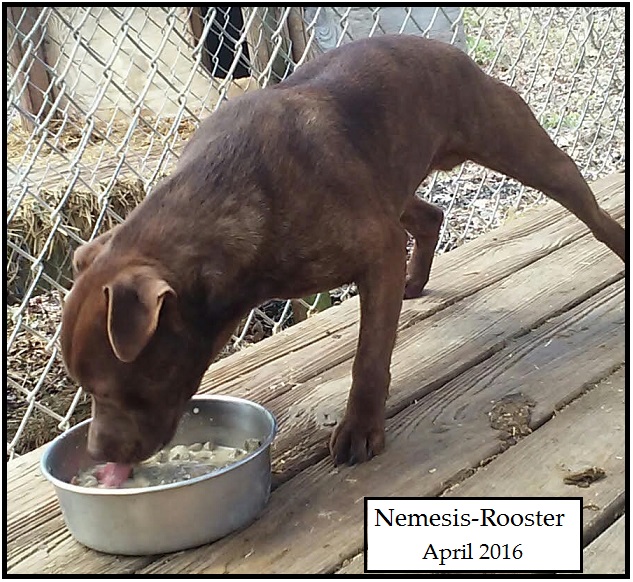 Rooster sired Peewee and recently sired the "PinkRooster" litter of which only one pup went to the public.

Nemesis-Rattler
(Sorry, still under construction so there's not much there yet, but have a look anyway.)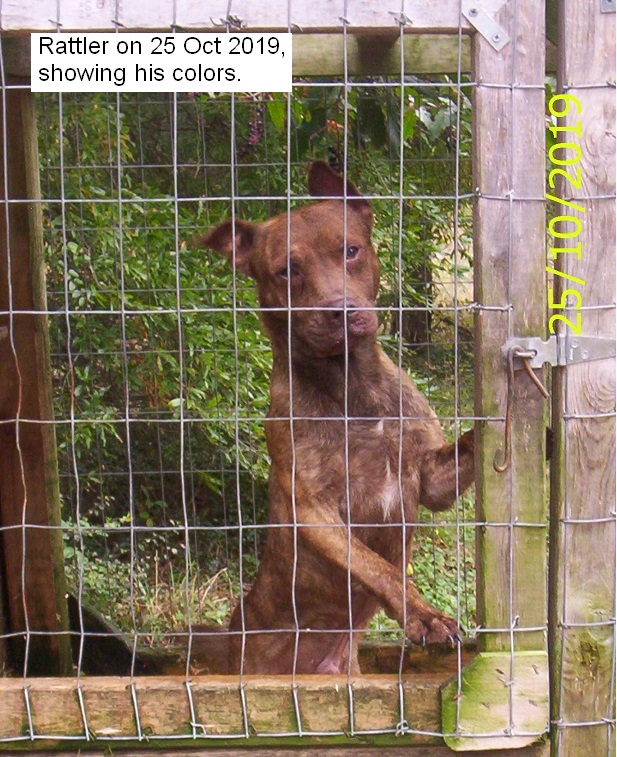 To underscore how slowly things develop when it's a 1-man show, we now have a couple young boy-dogs coming along nicely. They're Arlo and Guido . They're black dogs and very clearly going to finish in the 20+lbs category. They're brothers and it's hard to guess which of them will stand the test of time. One or both is certainly gonna stay here. Only one word comes to mind when I think of them. Killers. These youngsters are so bad-ass I'm excited about what the pups from them might be like when they're bred to the girls we have here.
Nemesis-Arlo
We're getting his page started. Have a look. (click on his name)
If I can ever get myself trained to remember to always bring a camera we might get some decent looking pages going for all these guys.

Kathy's MQH Kuma
A locally owned well-bred dog.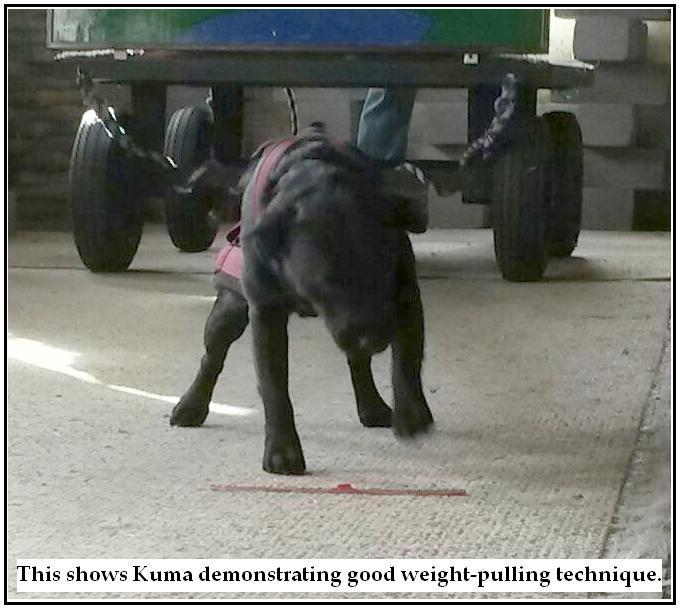 We hope to have a chance to brag on Kuma before long.