This is Nemesis-Arlo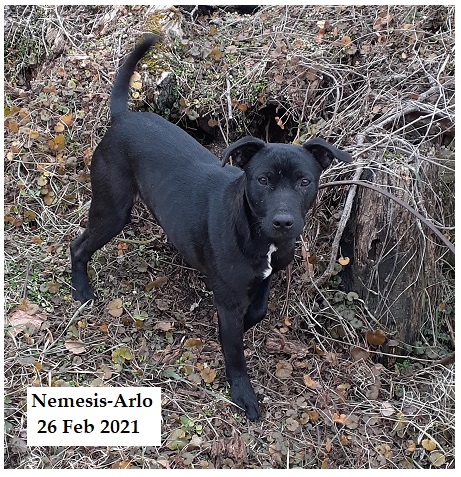 Here's his pedigree:>>
Nemesis-Arlo,6-gen.peds..pdf
Whenever we let this guy out he goes on patrol and he's developing a talent for finding and killing raccoon.

He's gotten accustomed to being out of sight but always shows up in a few minutes or two if we call for him unless he's working on something. If he doesn't show up soon we know he's usually got something going on.

We're anxious to see what his pups will look like and how they'll behave.

We expect to have some stories about him as time goes by.

We'll try to get some more photos so check back every now and then.